29-09-23 | Release day: Nox Aeterna - Subject 17 is out now!
Here it is! The wait is finally over. Today we release our brand new concept album Nox Aeterna - Subject 17. In 12 songs it tells the tale of an ambitious young doctor during the rise of modern medicine, at the start of the 20th century. During surgery something unexpected occurs and he gets infected with a new kind of deadly disease. He turns to controversial experiments to find a cure on time. But then something worse happens!

Check out the new album on all your favorite streaming services.

There is a very limited (only 100) special physical edition. And these babies go fast. Only a few copies left. Be sure to get yours now!

Get your Limited Edition for only € 11.99: Order Subject 17

TRACKLIST:
01. Exordium
02. Scorn Inside
03. The Infection
04. Determined
05. The Failure Of Greatness
06. Victims In Abandonment
07. Morbid Transition
08. Godmode
09. The One
10. The Trick
11. Subject 17
12. The Unveiling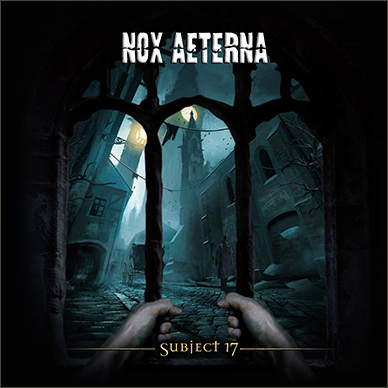 08-09-23 | New single released: The Infection
Here it is! Today we released our new song The Infection. This is the fourth and last single from our upcoming full-lenght studio album called Subject 17. Its groove and melodies will keep you wanna play it over and over again. Check it out on all your favorite streaming services.

Our upcoming album Nox Aeterna - Subject 17 is coming out at September 29, 2023. You are now able to pre-order a physical copy. There is a very limited (only 100) special physical edition. And these babies go fast. Only a few copies left. Be sure to get yours now!

Pre-order your Limited Edition copy now: Pre-order Subject 17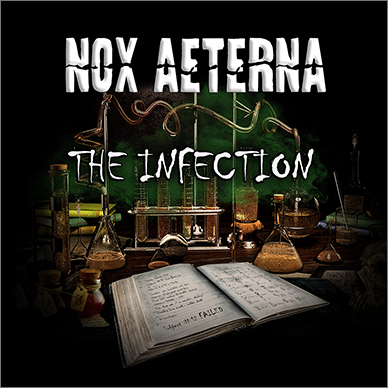 08-07-23 | Pre-order the upcoming album Subject 17
Our upcoming album Nox Aeterna - Subject 17 is coming out at September 29, 2023. You are now able to pre-order a physical copy. There is a very limited special physical edition. Only 100 copies will be made. Be sure to get yours in the pre-order now!

Pre-order your Limited Edition copy now: Pre-order Subject 17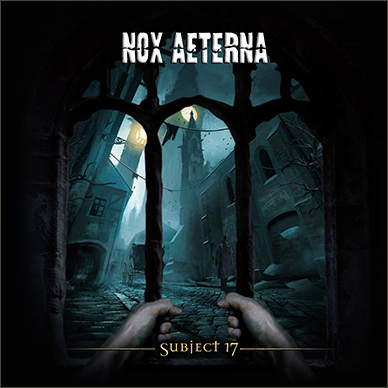 20-06-23 | New album Nox Aeterna - Subject 17
The new album is all done and is currently being duplicated! It is called Nox Aeterna - Subject 17. It is our latest full length concept album. There will be a very limited special physical edition. Only 100 copies will be made, so be sure to get yours in the pre-order soon!

Of course this new album will also be digitally released on all the major streaming services. All the artwork has been designed by Debbie. The audio has been recorded, mixed and mastered by Arnold. In the coming weeks we will take you with us into the general concept of this album, the artwork and a track-by-track walkthrough.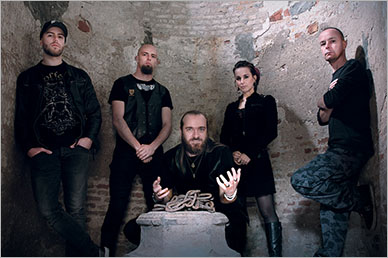 21-03-23 | New album coming in 2023
We are very excited about our plans to release the new Nox Aeterna album this year! Arnold is working on the very last details of the audio mastering. Debbie will again design the artwork for the album. This new album will not only be released digitally. There is going to be a very limited special printed edition of our latest masterpiece as well. Be sure to get yours in the preorder this summer!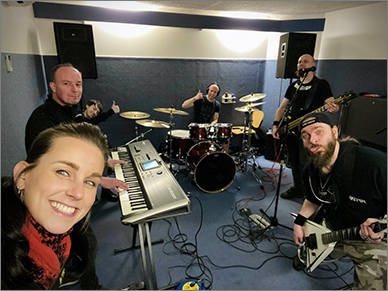 07-02-23 | Listen to Nox Aeterna for free
You can listen to all your favorite Nox Aeterna songs at Spotify. You can also listen to our Nox Aeterna Playlist. It's free! Don't have Spotify? No problem. We are also on Apple Music, iTunes and Deezer!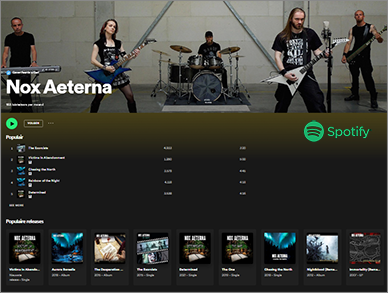 22-12-22 | Best wishes from Nox Aeterna
Our last rehearsal with Nox Aeterna! We wish you all a Merry Christmas and a Happy Newyear. We want to thank you all for the amazing reactions on our latest release Victims in Abandonment. You guys really seem to like it. Thanks so much for the continued support over the years. We will return in 2023!



18-11-22 | New single Victims in Abandonment out now!
Here it is! Today we released our new song Victims in Abandonment. This is the third single from our upcoming full lenght studio album. Its groove and melodies will keep you wanna play it over and over again. Check it out on all your favorite streaming services.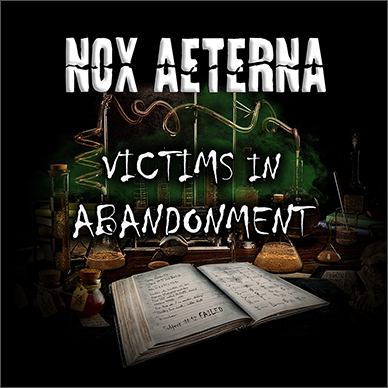 01-09-22 | Nightblood 10-year anniversary
Hell yeah! 10 Years ago we released our album Nox Aeterna - Nightblood. Time flies. Today we raise our glasses (or beer bottles) and say 'Cheers!' while listening to the old tunes once more. Check them out: Nightblood (remastered)

Thank you for your continued support over the years. We hope you have enjoyed the ride with us so far. We are currently in the last stage of mixing our upcoming album. A worthy addition to our discography. Good things are on their way.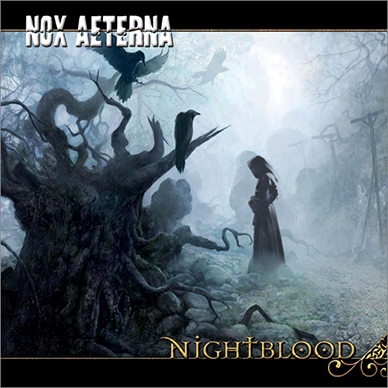 13-05-22 | Great show @ Patronaat
We had a great show at Patronaat in Haarlem yesterday. After a long time of lockdown we really enjoyed getting on that stage again. Thanks for your support and thanks to Patronaat and the other bands Disquiet & Spartan for having us. Check out some pictures of our night. See you next time!


18-02-22 | Nox Aeterna live @ Patronaat 12th of May
We are very excited to announce our first show of the year! We have been invited to play at the releaseparty of Spartan's new album Of Kings and Gods. After a long time of lockdown we are looking forward to getting on that stage again. The show will be at the Patronaat in Haarlem. Nox Aeterna will open the evening for you, followed by the band Disquiet. Tickets (Euro 10,-) are now available. Check out all info: www.patronaat.nl. We hope to see you all!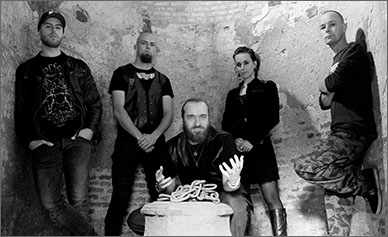 01-02-22 | Back in business
Last Friday we had our first rehearsal of the year. After a two month lockdown we were finally allowed to play again. Hopefully 2022 will be a good year. We have a couple of milestones ahead of us. Like the 10 year anniversary of our album Nightblood and the 15 year anniversary of our EP Immortality. Besides looking at our past, we also look ahead. There is a new album to look forward to. So far we have released two singles from that album called The One and Determined. Expect more of those tunes in the near future. We are back in business. Stay safe and rock on!


01-12-21 | Cheers to a great 2022
Cheers to our last rehearsal of the year. Unfortunately we are back in lockdown and aren't allowed to go to our rehearsal room for the next couple of weeks. Let all hope for a great 2022. Best of luck to all our fans and friends in music.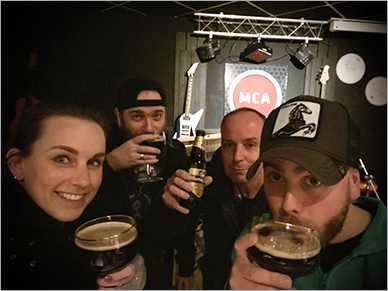 01-10-21 | Find us on Facebook & Instagram
Our band rehearsals have started again and in bigger news, all of the new songs are now recorded! Next step is mixing and mastering the songs and vocals. Next year will be big. Don't forget our latest single Determined we have already released upon this world. In the meantime, join us on our Facebook & Instagram for some fun!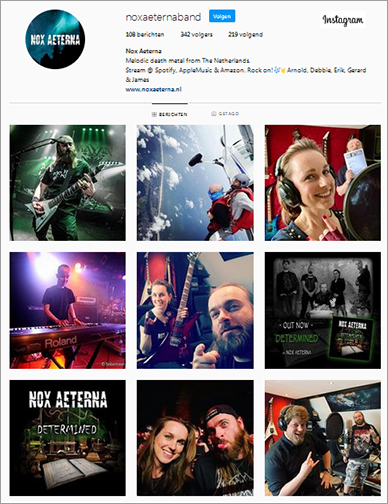 07-05-21 | New single Determined out now!
Here it is! Today we unleash our new single 'Determined' on the world. This is the melodic death metal track that will define the sound of your summer. Though a part of an upcoming concept album, 'Determined' really relates to the current state of the world in this day and age. Both its melodies and aggressiveness will keep you hooked from start to end. Check it out, you won't be disappointed. Listen on your favorite streaming services.


Archive| More News »